I sort of can't believe I haven't already used this picture for Mrs. Schmitty's Take Us Back In Time Tuesday project.
Because it quite simply is one of my all time favorite pictures, ever.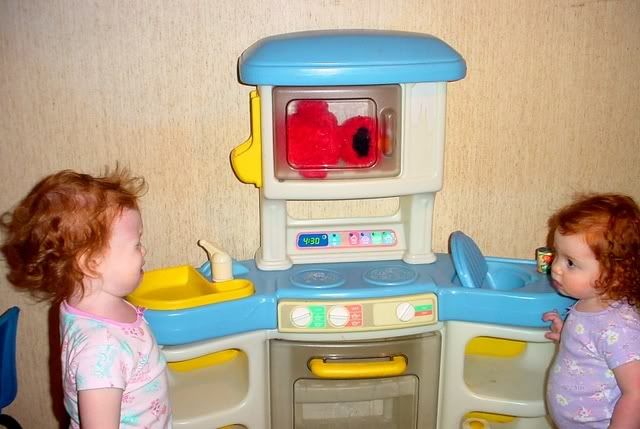 There are so many things that make me smile when I look at this picture, which was taken in the summer of 2007. Anna's bedhead, Rachel's toddler potbelly, those sweet little jammies with the tiny satin bows at the necks.

Mostly I love that Rachel is watching her big sister's tearful reaction to this odd scene with a curious expression, like "What, he totally had it coming. Plus, he fits."

In later months I'd begin to worry that Rachel had some hostility issues with Elmo as I came across several other gruesome scenes, including a near-suffocation with her overturned snack bowl but it must have just been a phase. I'm pleased to report that Elmo is well and still residing - now peacefully - with our family.
If you would like to take part in this project - and I highly recommend that you do - the participation rules are
here
and the Mr. Linky link can be found
here
.